People often think they have to change who they are to achieve their (business) goals
They think that they should be and act different, if only a little, or else they'll never get what they want.
The opposite is true.
Whatever your goal or dream is:
You NEVER have to become less of who you are to realize them.
You ALWAYS only have to become MORE of who you're born to be.
👉Where are you toning yourself down?
👉What parts of yourself are you hiding or shrinking?
👉Where are you acting or BEing in ways that aren't 100% aligned with your true nature?
Notice. Feel.
You always feel it when you're not true to your deepest self.
Stop adjusting and being someone you're not.
Free yourself from the shackles of trying to live up to others' expectations or your own conditioned beliefs about who you think you should be.
Be YOU.
Be more YOU than ever before.
How and where can you be even more true to yourself?
📚📚📚
"All I have to do is to be MORE of me, not LESS of me."
Quote from my book 'The Art of Divine Selfishness – transform your life, your business & the world by putting YOU first'
Read all about the book and order your copy here. 
Love,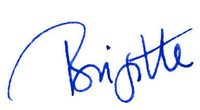 Enter your email to get FREE weekly(ish) updates on doing business & life YOUR way