99% of my clients raise their prices while they work with me. Even when their pricing is not a topic we work on! It's a natural byproduct of the work we do.
There are several factors that can make you undercharge, for example: 
⭐️ Finding it hard to embrace the value of your work (or other forms of self-doubt). You feel insecure about the quality of your work or sometimes feel like an imposter. Your clients get results, but you think that has more to do with their efforts than with your work. 
⭐️ Not feeling worthy. You doubt if you're worthy to receive more: more money. More success. More compliments. More love. More of anything good, really. There's only so much you feel comfortable receiving.
⭐️ Issues around money. Being afraid you can't handle more money, or to lose it again. Doubting if it's okay to make money (especially a lot of money) helping people or doing spiritual work.
⭐️ Finding it difficult to ask for what you want. You know your work is worth more than you charge, but asking for it? That feels impossible. 
All these issues show up in other areas of your business and life as well. When you can't embrace the value of your work your insecurity also shows up in writing copy, marketing, and having sales conversations. Self-doubt can also hinder you in friendships or in taking a stand for what you want.
Not feeling worthy to receive more makes it hard to create the business and life of your dreams. If you don't feel worthy to get what you want, it becomes almost impossible to realize your deepest dreams.
The same goes for asking for what you want and issues with money—these hinder your business and life as well.
So even when I don't talk about pricing with my clients, the underlying issues that cause you to undercharge are always addressed.
As a result of solving these issues, you cleared the path to charge prices that feel good to you. Prices that feel completely right for you.
Healing the issues I mentioned above are key in creating a business and life you love.
Raising your prices is a nice by-product of this healing.
If you find it hard to raise your prices OR find it difficult to create a business and life you're in love with, check if any of these issues resonate with you. If so, start there. You won't be able to make any lasting changes on the outside if you don't address your inner stuff first. 
I can help you do that if you don't know how or if you want to make it a hell of a lot easier to make positive changes in your business and life, including raising your prices.
I help you see where you're in your own way and show you how to move through that with as much ease as possible. Sometimes, a simple mindset shift is all it takes! 
Together we work on creating the business and life you've always dreamed of, in your own way, on your own terms.
And chances are you'll raise your prices as a byproduct of creating more happiness, fulfillment, and freedom, too. 😉
Apply for a spot to work with me 1-1 here.
Love,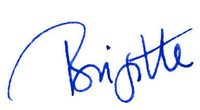 Enter your email to get FREE weekly(ish) updates on doing business & life YOUR way