Yesterday, I had to make a phone call I dreaded. The topic triggered me and I felt resistance.
A long time ago, I'd have made that call filled with resistance, and the conversation wouldn't have been good. Now I know better than to act while there's a storm raging in my inner world.
So I did what I tell my clients to do when they feel triggered: I turned inwards. I cleared my emotional clutter and triggers. When I felt calm again, I took the next step:
I decided how I wanted to show up on that phone call.
What state of being did I want to be in?
This is how I chose to show up as I wrote it in my journal:
Present. Aware. Open. 100% true to myself and love. Curious.
Once I wrote this down, I was ready for that call. Of course, I had a wonderful conversation. And the outcome was even better than I could have imagined.
Not that that mattered—once I released my inner turmoil an decided how I chose to BE, I was no longer attached to an outcome. I was open to let the highest possibility unfold with ease and grace, whatever that looked like. (I mean, what does my limited mind know about what's possible? Nothing! My soul sees options and possibilities my mind can't come up with. Best to leave my soul in charge, then.)
Many people never think about how they choose to show up in the world. Many react instead of respond. They lash out when they're triggered and make others responsible for how they feel. Hey, I used to do that for most of my life, so I know what that's like!
AND … I also know what it's like to take responsibility for my feelings and happiness. To turn inwards instead of lash out. (I still lash out at times. It never feels good.) To respond instead of react. That feels SO much better!
Knowing how to take care of your inner world, listen to your needs, and heal what needs healing is one part of responding instead of reacting.
Knowing how you choose to show up and who you choose to be is another.
❤️Do you show up in the world as the person you truly WANT to be?
It's a choice, baby. YOUR choice. Who and how do you choose to be?
Love,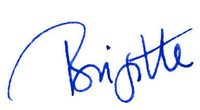 Enter your email to get FREE weekly(ish) updates on doing business & life YOUR way