A while ago, Amel Derragui interviewed me for her podcast. We talked about the importance of being true to yourself and your rhythm in business.
I believe this is THE key to growing a thriving business that makes you happy and fulfills you.
Can you build business in a way that's not aligned with who you are and your natural rhythm?
Of course you can.
Will that make you happy and fulfill you?
No.
Not in the long run.
You can only live, work and do business in ways that aren't a match to your heart, personality and soul for so long.
In the long run, it will drain you and make you ache for something different, something more.
The more true you are to who you REALLY are and what you TRULY want, the happier you are—and the more your business thrives.
Listen to our conversation for inspiration on building your business around yourself and your needs here.
Enjoy!
Love,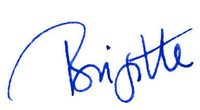 P.S.: We also talked about my book 'The Happy Hermit – how to thrive as an introvert entrepreneur.'
Yes, geared towards introverts, but extroverts can find a ton of inspiration in it on building their business around who they truly are as well.
Enter your email to get FREE weekly(ish) updates on doing business & life YOUR way