I remember how often I felt stressed for many, many years. Doubts and worries were ALWAYS present in the background. Would I make enough money that month? Was I doing enough? Was I doing the right things? Should I know more about SEO? Focus on learning more about copy? Launch more programs?
I doubted myself, my qualities, and how I spent my time almost daily, if only for a moment.
It was draining.
Today, my life and business look SO different than at the beginning. I feel different. I act different. I work MUCH less—yet my business continues to grow.
I hardly ever worry. Stress is out the door.
My schedule is as empty as I like, and I enjoy the freedom I dreamed of since I was a little kid.
I feel more relaxed than EVER before in my life.
Not just here, now, on the boat with Arjen and the views you see in the picture. At home, too.
The key to this HUGE transformation is that I shifted from DOING to BEING.
Instead of focusing on action, I now focus on my alignment and energy. My actions are no longer driven by to-do lists, fears, or force; they come from my intuition, guided by my soul.
I made how I want to feel and how I want to live my priority. And I practiced letting go of EVERYTHING that doesn't contribute to how I choose to live and feel.
This morning I feel super grateful for the transformation I took myself through. It wasn't always easy. It took a lot of practice and a lot of letting go. And it was SO worth it!
I enjoy my business and life more than ever before. And I continue to sink into deeper levels of ease, freedom, and ease. There's no limit to how good life can get!
If you long for more freedom, relaxation, joy, and inner peace, know that YOU can experience that, too!
It begins with a decision to make how you want to feel and live life your priority, and to base ALL your actions and choices on this priority—from who you spend your time with to how you build your business.
It takes practice to let go of habits and beliefs that no longer serve your new, preferred way to live. But the rewards are SO worth it!
⭐️ How do you want to feel and live? What if you decided to make that your top priority, starting today?
You can find the inspiration and tools that helped me learn to relax and let go of worry and stress in my book 'The Inner Minimalist – clear the clutter from your mind for a simpler, quieter and happier life'.
If you want my help to make a huge transformation to create the business and life you always dreamed of, check out my 1-1 coaching and apply for a spot.
Love,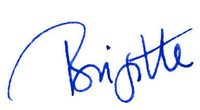 Enter your email to get FREE weekly(ish) updates on doing business & life YOUR way