You're already whole.
You're already wise.
You already know what to do and what's right for you.
You already are everything you've been looking for.
You already have everything you need in this moment.
And whatever you need next will come to you the moment you need it.
You're always taken care of.
You're never alone.
You're always okay.
There's nothing to fix.
What would change for you if you believed this?
What if you chose to believe this?
(It's not a coincidence that you're reading these words now. Your soul guided you here.)
Love,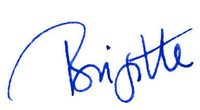 Enter your email to get FREE weekly(ish) updates on doing business & life YOUR way