Every day can feel like a vacation, regardless of your schedule or responsibilities.
Why?
Because feeling like you're on vacation has nothing to do with being on vacation. It's an inner state of BEING.
Years ago, Arjen and I were on vacation in Greece.
The island was beautiful, the sea view was amazing, the weather was perfect and the food was great. We were having a wonderful time and felt super relaxed.
Every night at dinner, another Dutch couple was seated a couple of tables from us. They did not look happy. They did not look relaxed. On the contrary! Yet they were on the same island, enjoying the same food, weather, and views.
One night, the woman asked us what our secret was.
How come we looked so relaxed? We live in the moment, we said. We just ARE. She sighed and said: I wish I could do that. I wish I could stop thinking. But I can't. I keep worrying. I can't let go. We thought going to a different place would bring us some peace, but it doesn't. Everything is still the same and I worry just as much.
I felt for her.
I know what it's like to feel stressed and worried.
I know what it feels like to feel heavy all the time. That's how I felt most of the time for years, in my early twenties.
I don't feel like that anymore.
What's changed?
I did.
At age 30, I decided that enough was enough.
I didn't want to spend my life living from weekend to weekend, from vacation to vacation, having a job that suffocated me.
I decided that life wasn't meant to feel empty and meaningless. I decided I no longer wanted to escape from life.
I wanted to fully LIVE. I wanted to finally be HAPPY and FREE.
That was the beginning of a massive transformation. I went to a coach to find my purpose; got a coaches' education; and started my business in 2003. The changes didn't stop there. The business, lifestyle and freedom I have now weren't built overnight.
BUT … EVERYTHING already changed since I made the decision 24 years ago that I was DONE feeling like I felt and living like I lived. That decision set everything in motion.
At its core, the changes I made to create the life I now live, were:
#1I made it a habit to always tune in to what I TRULY want, and honor that as much as I can.
#2 I released thoughts & beliefs that don't support how I want to feel and live.
#3 I learned to listen to and act on my intuition in EVERY area of my business and life. My intuition is my number 1 go-to guru and guide (actually, it's my ONLY guide—I trust my intuition over everything and everyone else!)
#4 I learned to live in the moment, to just BE. It took quite some practice, and I'm still expanding on being ever more present.
#5 I am true to myself in everything I do, from marketing to sales to what to eat or how to work out.
These 5 'guidelines' continue to help me live my life and do business in ways that make me happiest and fulfill me the most.
I believe that YOU can create a business and life you're in love with, too! Start implementing one of these 5 'guidelines' I mentioned above, keep practicing, and you'll notice a positive difference soon.
And the VERY first step to make changes in your business and life is one that you can take right now:
DECIDE to feel different and experience business and life in a new way.
DECIDE how you choose to feel.
DECIDE what you're done with and what you choose to experience instead.
If you want my in-depth, tailored support to create the business and life you've always dreamed of (including figuring out what that looks like if you don't know yet), my 1-1 coaching might be just what you need.
You can read all about it and apply for a spot here. 
Or check out my books for the inspiration, tips, and information that will guide you in creating a happier business and life, for example:
Unmute Your Life – break free from fear & go for what you REALLY want 
The Inner Minimalist – clear the clutter of your mind for a simpler, quieter and happier life 
Or check out all my (7 so far) books here to see which one calls you now.  
To a life that (mostly ;-)) feels like the best vacation every day!
Love,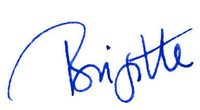 Enter your email to get FREE weekly(ish) updates on doing business & life YOUR way