Unplug yourself from what you think you should do, from who you think you are, from how you think the world works.
Unplug yourself from every thought, belief, or ANYTHING else that makes you feel smaller, makes you feel restricted and unfree.
Unplug yourself from everything you deep down KNOW has no place in your life.
Unplug yourself from social conditioning and peer pressure.
Unplug yourself from mass thinking and mass consciousness.
Turn inwards instead.
Turn to YOUR truth, YOUR wisdom, YOUR perspective.
Turn to what feels right for YOU.
Forget about what you learned or think you know.
What if everything you think is not true?
What if everything you believe is the result of repeatedly being inundated with the same thoughts & limitations that have dominated our world for thousands of years and everyone keeps repeating without questioning it?
What if YOU question EVERYTHING you believe?
I can tell you what that brought and continues to bring me:
MASSIVE inner freedom.
More creativity, happiness, lightness, relaxation & flow. More and better inspiration. A deeper connection to MY truth.
A deeper alignment to who I really am beyond my personality, this body, this human form. More ease. More joy. More abundance.
And did I mention more FREEDOM?
You can experience the same or something better, something uniquely satisfying for YOU, when you unplug yourself, too.
Unplug yourself and tap into the source that you are.
That's the way to create the life you were born for.
If you need help recognizing which thoughts keep you trapped and unhappy, I'm here for you.
You can't always pinpoint the beliefs that keep you stuck.
I can see them clearly and can help you unplug from conditioning and beliefs that no longer serve you and replace them with a strong connection to your true self and your own wisdom and truth.
As a result, you finally live the life you KNOW you're here for.
Check out my 1-1 coaching here and apply for a spot if you're ready to create the business and life you secretly dream of.
Love,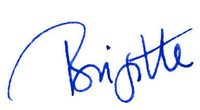 Enter your email to get FREE weekly(ish) updates on doing business & life YOUR way