All my clients are going through MASSIVE shifts right now.
Their lives & businesses are transforming deeply.
That always happens with my clients, but in the past 2 years I've noticed a shift:
Deeper transformations happen faster than before. They often seem to happen with more ease, too. 
Of course, my view is biased:
I only work with women who are willing & able to dive deep to create lasting transformations. They're committed to their journey and they're ALL IN.
And the more I master my coaching craft, the better I can serve my clients and help accelerate their growth.
But when I look around me, at people who aren't my clients, I notice the same thing.
Change happens more quickly, more profoundly, and new results & realities show up faster than ever. (And I see this in my own life, too!)
Why?
I think a BIG part of it, is that the energies on the planet or the level of human consciousness allow for faster shifts, healing & changes. Everything is accelerating. 
And everyone must make a choice:
Do you want to say YES to your true dreams and (finally) let your soul take the wheel of your life? Or not?
The choice is yours. There's no right or wrong, it's just a choice.
Just know that IF you decide to follow your true dreams, you can make changes faster and easier than ever.
The whole universe supports your awakening to your true self, to who you're born to be and what you're born to do, and you'll be amazed at what's possible for you!
Say 'yes' to your dream, to your soul, to yourself, and follow the guidance your intuition brings you.
You have NO idea how good it can get and what will open for you!
If you'd like support to uncover your true dreams (they may be different than you think!), blast through blocks, and create deep & lasting transformations, I can help.
Check out my 1-1 coaching here and apply for a spot if it resonates.
Love,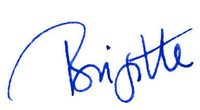 P.S.: Did you check out my latest book 'The Happy Hermit – how to thrive as an introvert entrepreneur' yet?
If you order your copy BEFORE Wednesday, June 22, you also receive the bonus master class:
The 5 mindset shifts to thrive as an introvert entrepreneur
Enter your email to get FREE weekly(ish) updates on doing business & life YOUR way