Yesterday, I shared some behind-the-scenes around my books in my 'Write Your Non-Fiction Book in 3 Months' Facebook group.
One of the things I shared was the BIG mistake I made with the launch of my book 'The Happy Hermit – how to thrive as an introvert entrepreneur.'
The launch is going well and I'm happy about the book, the launch, the bonus master class and the VIP-offer I came up with. Minus one thing, and that's the mistake I made:
This launch takes too long.
It started June 6 and ends June 21—after that date the bonus master class and VIP-offer are no longer available.
That's almost two and a half weeks. That's too long for me. I don't like it. And whyyyyy didn't I think about this sooner?! I already knew that a week and a half is my launch-time-limit!
I know why: fear. Fear that a week and a half wouldn't be enough time to reach enough people, for example.
Of course, my fears and the idea that I can't handle a longer launch time are just stories. I can shift every story and every fear, and that's what I'm doing next.
But I wanted to share this with you to show you how, even when you KNOW what you need and what works for you, you can still not honor it because fears or doubts get in the way.
And because I know that launches are something many people dislike or fear. You over-think your launch and feel overwhelmed and stressed. Or it freaks you out so much that you don't launch anything at all!  
I want to show you that none of it really matters. It's just a launch. Do the best you can, let go of your attachment to your results, change course along the way, notice what works for YOU and what doesn't and above all, don't make a big deal of it. It's really just a launch. Your life doesn't depend on it, and neither does your happiness. (And if you feel that they do, you have some inner work to do …)
I'm letting go of the idea that two and a half weeks are too long for me. I'm letting go of my idea that I don't like that. These ideas are just thoughts. They're only true if I believe they are … (But I'll probably still choose a shorter launch period next time.)
⭐️What belief, story or idea is making you feel less than good right now? What would you like to believe instead?  
Oh, and check out 'The Happy Hermit – how to thrive as an introvert entrepreneur' if you'd like to thrive without doing things you hate or changing who you are.
If you purchase your copy before June 22, you also receive the bonus master class 'The 5 mindset shifts to thrive as an introvert entrepreneur.'
Read all about the book & bonus here.
Love,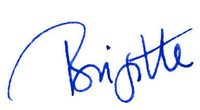 Enter your email to get FREE weekly(ish) updates on doing business & life YOUR way