In 2011, I decided to work globally. This felt like a HUGE step. It scared me to death!
I had fears around working in English. It's not my native language and I worried if my English was good enough.
I worried about the idea of working worldwide. Would I be able to survive amidst all that competition? How (and where) could I find clients? Would I be able to find clients at all?
And I feared what others would think of me. Would they think I'm arrogant? Who did I think I was to dream and play so big?!
As you can tell, my fears didn't stop me. 🙂
These 3 keys helped me—and they can help you, too, whether you want to work globally or have another dream that scares you:
#1 Lots of mindset work.
I uncovered, unpacked and shifted all the beliefs, fears, stories, and doubts that were in my way.
#2 I focused on my dream.
I focused on how my dream made me feel. I made decisions & took actions that brought my dream closer to me, instead of further away from me.
#3 I focused on my why.
I focused on the reasons why my work matters to me. On the deeper reasons why I do what I do:
I strongly believe that when everyone does what they're born to do and is true to who they're born to be, the world will be a better place for everyone. Living your purpose makes you feel happy and fulfilled, and happy people create a happy world.
Also, women have been popping out babies and taken care of everyone but themselves for thousands of years.
I think it's time we're done with that. Of course, there's nothing wrong with having kids or taking care of others!!! As long as you don't do it at your own expense. And as long as it doesn't stop you from being true to who you are and doing what you LOVE to do.
It IS possible to create a business and life you absolutely ADORE.
It IS possible to be and feel so much freer than you currently do. And you CAN have what you want on your terms, in your way. Showing women how to do that and supporting them on their journey is something I deeply love.
No matter how 'big' or 'small' your dream is, focusing on these 3 keys will help you, too!
It's not always easy to do that on your own.
You're not always clear on your dreams or your why. You can't always see the beliefs that are in your way—we all have our blind spots. And you can't always move through your fears & stuck points on your own.
That's why my 1-1 clients hire me. I help you uncover your TRUE desires (you're often surprised by them!). I help you unpack and release your fears and limiting beliefs. Sometimes with a little shift in perspective, sometimes with some energy work. I help you move through obstacles and find flow and inner peace. As a result, you create more freedom, more joy, and a business and life you adore!
You can read all about my 1-1 coaching here and apply for a spot if you're ready for your deepest dreams to come true.
Love,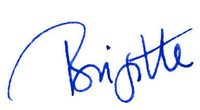 P.S.: Did you see my latest book 'The Happy Hermit – how to thrive as an introvert entrepreneur' yet?
This book shows you how to soar and create a business you love WITHOUT changing who you are or doing things you hate!
Order your copy BEFORE June 22, and you receive master class The 5 mindset shifts to thrive as an introvert entrepreneur as a bonus!
Enter your email to get FREE weekly(ish) updates on doing business & life YOUR way