Yesterday a friend wrote to me that she felt pressured about a situation.
I felt guided to send her the following. Sharing it with you today, because you may need to hear this now, too:
All is well. You cannot miss your boat. There's no reason to put any pressure on yourself and no reason to make a quick decision. Even if that means that you miss out on the opportunities before you now. That would only mean that these opportunities aren't the most optimal outcomes for you right now anyway.
Take a deep breathe, meditate, relax. Hand the situation over to your soul, the universe, god, the angels, whatever feels good. Intend for the highest possible outcome to unfold for you with ease, and be curious to see what that outcome will be.
There's nothing to do. When you surrender and let go, the situation will resolve itself and / or you will know exactly what to do at the exact right time.
All is well.
You're being taken care of every step of the way.
Love,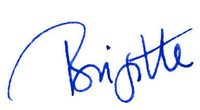 Enter your email to get FREE weekly(ish) updates on doing business & life YOUR way