What all my clients have in common is this:
They sometimes fall into the misconception it's not possible to have EVERYTHING they desire in business and life. This is what most people believe, so they never question it.
Isn't there always a price to pay or a sacrifice to make to get what you want?
That's what I believed, too. I didn't think it was possible to grow my business AND have all the time, space, and freedom I craved.
For a long time, I believed I had to choose between having enough freedom OR having enough money. If you want to accomplish more you must WORK more, DO more, and that means you have less time.
Right?
Wrong.
I proved that you can work less, lower the number of clients you work with, have (way!) more time and space for yourself, and still grow your business.
I realized that this comes down to not settling. To stop tolerating what you no longer want. To ask more, want more, and give yourself permission to receive more. Once you have that inner foundation in order, your outer reality can fall into place.
When I stopped settling, I recommitted to what I TRULY desired for my business and decided to create a business and lifestyle that were 100% ideal for me.
And that's what I did.
⭐️I created my schedule in a way that gives me all the freedom and alone time I want. (I never make more than 4 appointments per week, and every 4thweek is my hermit-week, my completely appointment-free week.)
⭐️I stopped delivering programs that no longer fulfilled me, even though my clients still loved them.
⭐️And I (finally!) started writing multiple books, after feeling stuck in that area for years.
This is exactly what I help my clients with.
Together we uncover what you REALLY want; where you're settling or tolerating something less than your true desire; and we identify the often small tweaks in mindset and decision making that lead to BIG changes in income, happiness, and lifestyle.
I'm excited for what that next level of your business and life could look like for you!
No matter what your ideal business and life look like (it's different for everyone!): there's always a way to create it. And there is always a way to do business YOUR way.
I love seeing my clients thrive and create more freedom, inner peace, and space for themselves than they ever thought possible.
And I'd love to see you accomplish that, too!
When you're ready for that next level of your business and life, check out my 1-1 coaching and apply for a spot here.
I can't wait to see you thrive on your own terms, in your own way!
Love,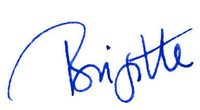 Enter your email to get FREE weekly(ish) updates on doing business & life YOUR way