Recenty, I woke up feeling uneasy and stressed.
I wasn't sure what the source of these feelings was, but I felt it!
Many years ago, those feelings would have haunted me all day. I didn't know how to shift my energy and mood and I'd have felt lousy all day (or even weeks! Not to mention the years between 20 and 27 or so, when feeling negative and down was the dark background of my mood pretty much 24/7.)  
Thankfully I learned a lot about shifting my energy and mood since then.
Here are two easy strategies that always work.
Take a moment to check in with yourself.
Call back your energy.
For me, journaling in the morning works like a charm to check in with my feelings and thoughts.
I usually start with free flow journaling (dumping all my thoughts on paper without any structure). That clears my mind. After that, I often journal on prompts like: what's important for me to focus on today? Or: what message does my soul have for me now?
Journaling is just one way to connect with your inner world and BE with what goes on inside you. You can also take a moment to close your eyes and connect with all your senses. Or breathe deeply in and out for a minute, while noticing what you feel in your body.
The key is to consciously NOTICE and FEEL what goes on inside you.
When you don't feel on top of the world, your first instinct is to run away from how you feel. You suppress your emotions or try to distract yourself from them. But that doesn't make your stress or restlessness go away. You'll feel stressed and restless all day when you try to ignore these feelings.
Taking a moment to breathe and just BE with what you feel is the best way to keep your energy flowing, so new feelings and emotions can come in.
Calling back your energy is easy to do and very powerful.
Often, your mind and energy are all over the place. You think about situation X, worry about problem Y, keep replaying a conversation or experience in your mind, etc.
Your energy is shattered, and this is very draining. The solution is to call back your energy from any places, people, situations and experiences where your energy is not needed. You don't have to know what these places etc. are! If you do, fine, if not, no problem. Your soul knows.
All you have to do is close your eyes, and say out loud or think something along these lines:
I now call back my energy from all places, people, situations and experiences where my energy is no longer needed. My soul makes sure this energy is cleaned and comes back to me in ways I can easily receive now. 
Try it, even if you're not sure it will work. You have nothing to lose, right?
Love,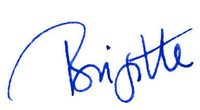 P.S.: With so much going on in your life, your business and the world, it can be hard to feel joyful or relaxed.
But an ocean of calm is already present inside of you, always available, quietly waiting for you to tap into it.
There are simple ways to connect with this inner peace that are easy to learn and implement.
And in my Inner Peace Bundle, I show you exactly how to relax and connect with your inner peace, freedom and joy!
In 3 master classes, you learn:
how to fully embrace the present;
how to not worry about and trust that everything is already handled;
and you learn 7 keys to access your inner paradise and come home to yourself.
If you want to learn some easy ways to access your inner freedom and peace no matter what goes on around you, this Inner Peace Bundle is for you!
You can read all about & purchase your Inner Peace Bundle here.
You can dive into the master classes within minutes after your purchase is completed.
Enter your email to get FREE weekly(ish) updates on doing business & life YOUR way