A major source of stress, unhappiness, and inner unrest is the idea that you're not good enough.
And that you're not doing enough or should be doing something different.
But what if none of that was true?
❤️ What if who you are is exactly who you're supposed to be? 
❤️ What if you don't have to earn or prove you're worth, and you're worthy of everything you desire, just because you ARE? 
❤️ What if you're doing the right things already (and you realized that doing is overrated anyway; your energy and who you are is SO MUCH more important!)?
❤️ What if there's nothing to fix, you are already whole, and everything is working out for you as we speak?
What if all of THAT were true? 
(HINT: It is!) 
Imagine how you'd feel if you believed these ❤️statements above.
What would that change for you?
How would you feel different?
How would you act different?
What would you do or let go of today if you believed that you ARE enough and you're DOING the right things?
Love,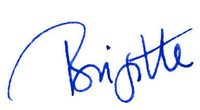 P.S.: The key to finding inner calm and peace is to let go of or transform the thoughts that cause you stress.
Don't know how?
Check out my book 'The Inner Minimalist – clear the clutter of your mind for a simpler, quieter and happier life.'
It shows you how to clean your inner house and find new depths of freedom and joy!
Enter your email to get FREE weekly (ish) updates on doing business & life YOUR way: