Don't waste time thinking about how to explain yourself, your life, your choices, or your actions to others.
Because you don't have to explain or justify anything to anyone.
Your life is yours.
You can live it any way you choose.
You can choose to spend your time worrying about others, what they might think, and what they will or won't approve of.
Or you can choose to spend your time on things that TRULY matter to YOU.
If you're worried about what others think, the truth is that a part of YOU is not on board with what you're doing.
When you wonder if others will understand you, there's probably a part of YOU that doesn't understand or accept you.
You don't need anyone's approval but your own.
You don't need anyone to understand you but you.
You don't need anyone's permission but your own.
You're the boss of your life.
Use that power to build a life you love, a life of YOUR choosing—instead of a life that's merely a reflection of what (you think) others expect from you.
Love,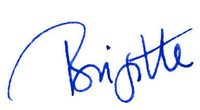 Need more inspiration and practical tools & tips to do your own thing and live your own life?
My book 'The Art of Divine Selfishness – transform your life, your business & the world by putting YOU first' is for you!
Enter your email to get FREE weekly (ish) updates on doing business & life YOUR way: