If you sometimes dream of writing a book, let me give you some reasons why this is a GREAT idea:
#1 You grow, heal, and transform
Writing your book requires you to take a stand for your viewpoints, message, and what you believe in. This can trigger doubts & fears BUT—writing helps you move through this. You heal & grow by writing.
#2 Your knowledge deepens
Finding ways to convey your message helps you embody your wisdom AND … it brings out wisdom you didn't even know you had in you!
#3 You reach people who otherwise might never have heard of you
Because they receive your book as a gift, for example. Or because they can afford your book even when they can't afford your other services.
#4 Your book is an ongoing client magnet
When people like your book & want more, they'll come to you first. When done smartly, your book can help you grow your business for years to come.
#5 Your book makes a difference
The ripple effect of a book is bigger than you can imagine. My first book STILL sells, STILL inspires people, and STILL makes a difference even though I published it in 2008 and I haven't been promoting it since 2011.
Of course, there are the obvious benefits of writing a book as well: positioning yourself as an expert; adding an additional income stream; and your book is an ongoing marketing- and publicity instrument that can work for your business 24/7.
AND let's not forget the feeling of immense fulfillment and accomplishment when you hold your book in your hands for the first time! I've experienced that moment 6 times now, and it doesn't get old. 😉
Love,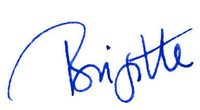 Ready to write your book?
My book Write Your Non-Fiction Book in 3 Months (in only 30 minutes per day!) is for you!
Find out how to:
👉 Prepare before you start writing. This sets you up for success and improves your book;
👉 Embrace a positive mindset to make writing easier and more fun;
👉 Overcome obstacles and doubts you might encounter along the way;
And get lots of practical writing tips!
Writing a book doesn't have to be hard. And it doesn't have to take forever.
Enter your email to get FREE weekly (ish) updates on doing business & life YOUR way: