My new book 'Write Your Non-Fiction Book in 3 Months (in only 30 minutes per day!)' is here!
This book gives you everything you need to know to finish your manuscript in 3 months.
Like how to:
Prepare before you start writing. This sets you up for success and improves your book;
Embrace a positive mindset to make writing easier and more fun;
Overcome obstacles and doubts you might encounter along the way;
And lots of practical writing tips!
All you have to do is follow the steps and write. And before you know it, your book will be done!
When you order a copy BEFORE Tuesday, January 4, you receive this bonus:
Access to the Write Your Book Group!
In this Facebook group you receive inspiration, motivation and support to start writing AND get into a writing groove, so you can make a BIG start on your book and greatly enhance your chances of actually finishing it!
Or you can upgrade to the gold option which includes:
👉 access to the Facebook group;
👉 the e-book; version of Write Your Non-Fiction Book,
👉 AND the First Aid Kit for Non-Fiction Writers – 5 short & sweet master classes that show you:
#1 How to open your writing channel & invite in your writing muse
#2 How to stay motivated to write
#3 How to make writing easy & fun
#4 How to move through writer's block & feeling stuck
#5 How to get back to writing after you took a writing break
If you want to write a non-fiction book next year (or know someone who does), Write Your Non-Fiction Book in 3 Months is for you!
You can order your copy + get your bonus (BEFORE January 4, 2022!!) here.
Will your book be birthed in 2022??
Love,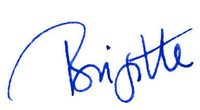 Enter your email to get FREE weekly (ish) updates on doing business & life YOUR way: