Last Friday I received the first proof copy of my brand-new book 'Write Your Non-Fiction Book in 3 Months (in only 30 minutes per day!)'.
It looks great! (See pictures on the bottom of this blog.)
I'm super happy with and proud of this book.
My 6th book already!!
It was only in July 2020 that I published my 2nd book Unmute Your Life, which means I published 5 books within a year and a half (AND the manuscript of my 7th book is finished, too!)
So, it's possible to write a book in 3 months—I did it myself several times in a row. 😉
Write Your Non-Fiction Book is the book I wished I had when I wrote my first book in 2008.
And again when I wrote my second book years later.
That would have saved me sooooo much time and hassle!
If you ever wanted to write a book OR already started but got stuck, my new book is perfect for you, too.
It takes you from idea to book in 90 days, and shows you how to:
👉 thoroughly prepare BEFORE you start writing (writing a book does NOT start with writing!);
👉 move through any obstacles, fears & blocks (including writer's block—although that doesn't exist …);
👉 embrace a strong, positive writing mindset to make writing easier and more fun.
You also get lots of practical writing tips, and more!
The book will be available on Wednesday, December 15, and if you order your copy BEFORE January 3, you receive a super cool bonus that's going to help you make a good start on writing YOUR book in the first quarter of 2022!
Stay tuned if you want to write a book next year and / or know someone who does.
You can order your copy AND receive that great bonus soon … 
Love,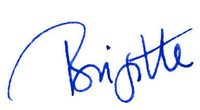 P.S: Before you check out the pictures of my new baby:
Did you get a chance to sign up for my FREE workshop Thrive Through Chaos & Change yet?
It's happening this Thursday, and in it I'll show you:
👉 How to handle uncertainty;
👉 How to make the most of this time;
👉 What to do when fear strikes;
👉 How you can set yourself up to THRIVE (instead of merely surviving or going through the motions.)
At the end, you can ask me your questions.
Replay available.
If you can use a boost of positive energy & calm, sign up for 'Thrive Through Chaos & Change' here (Free!)
P.P.S.: And here are the pictures of my new book: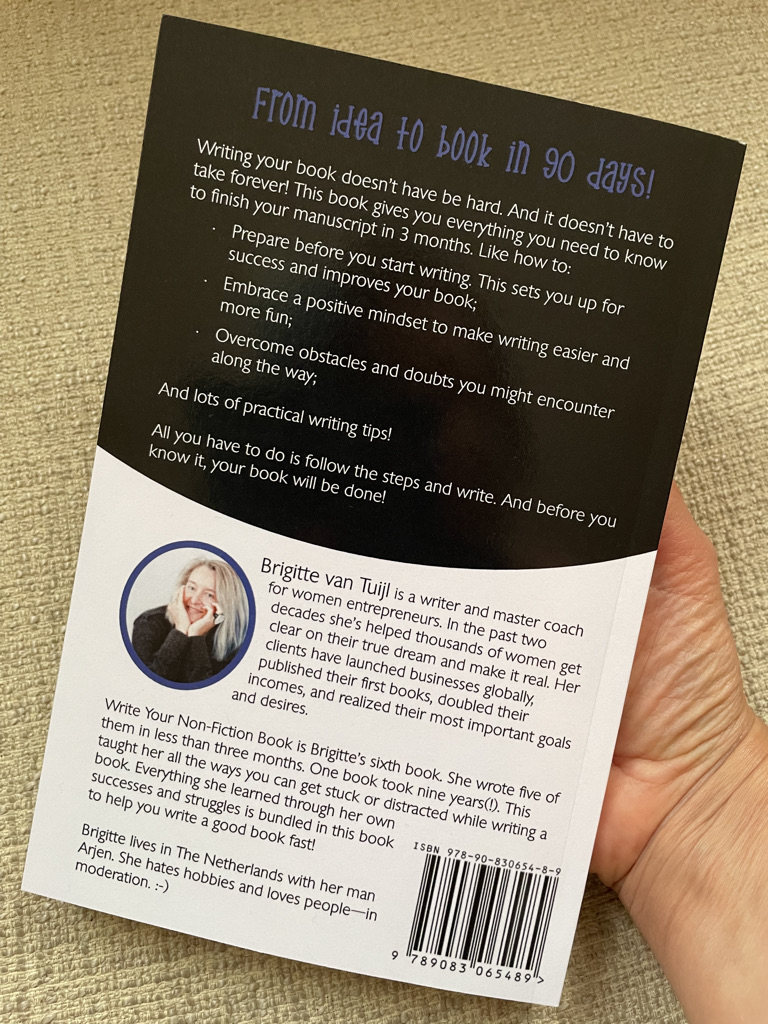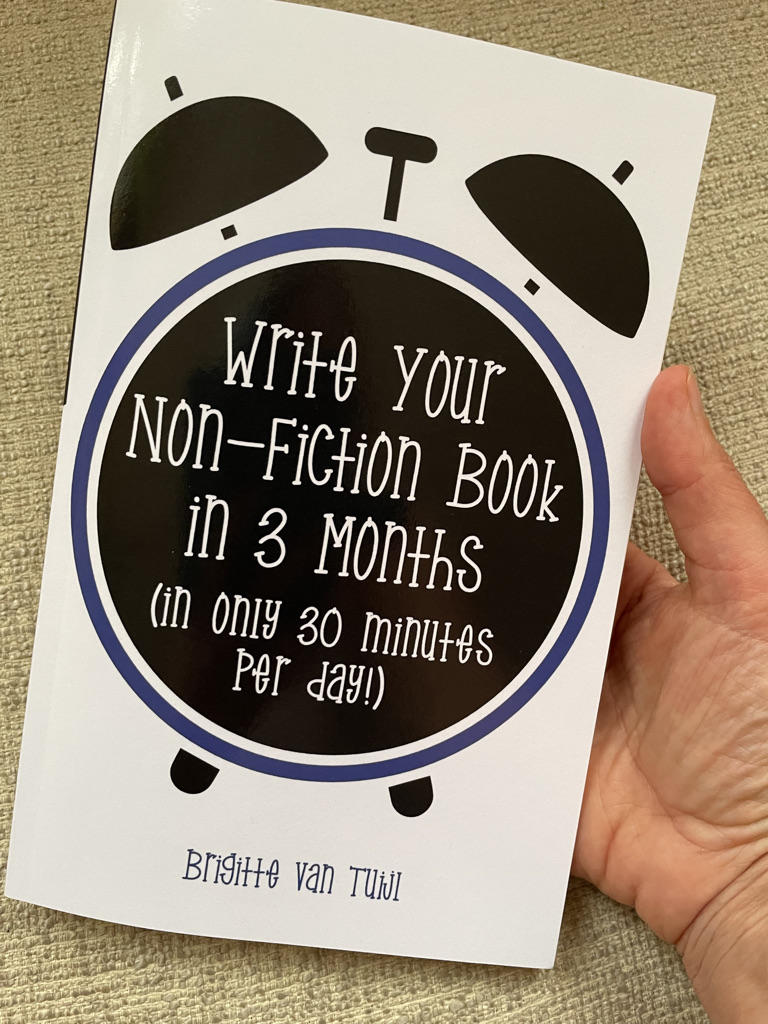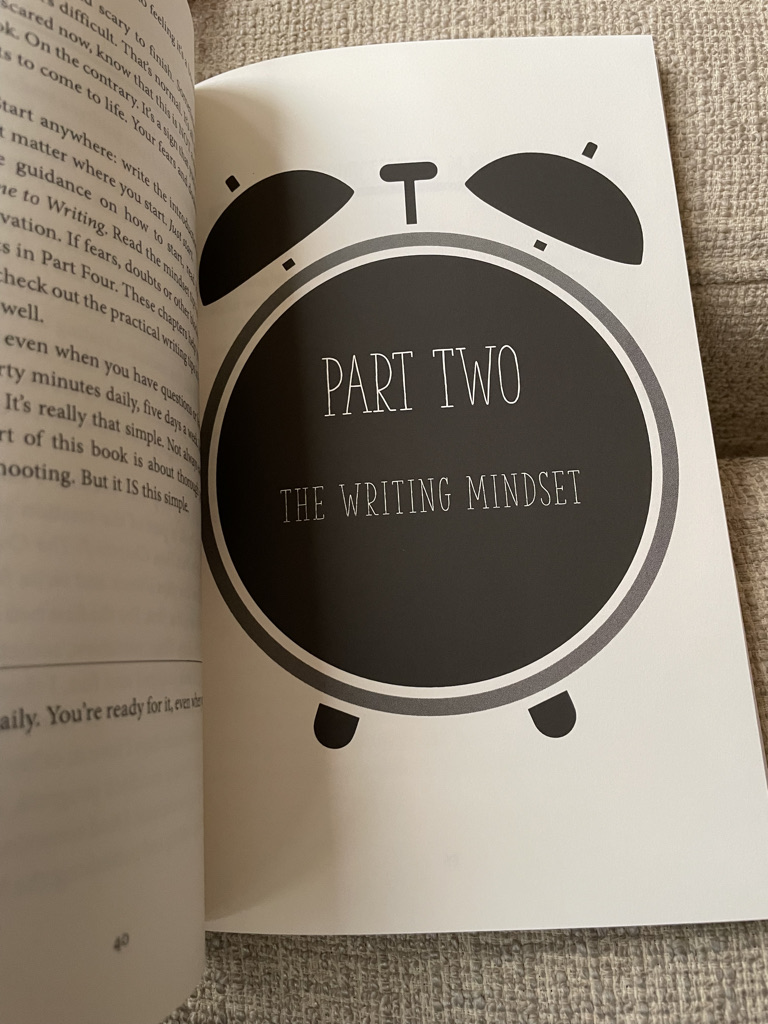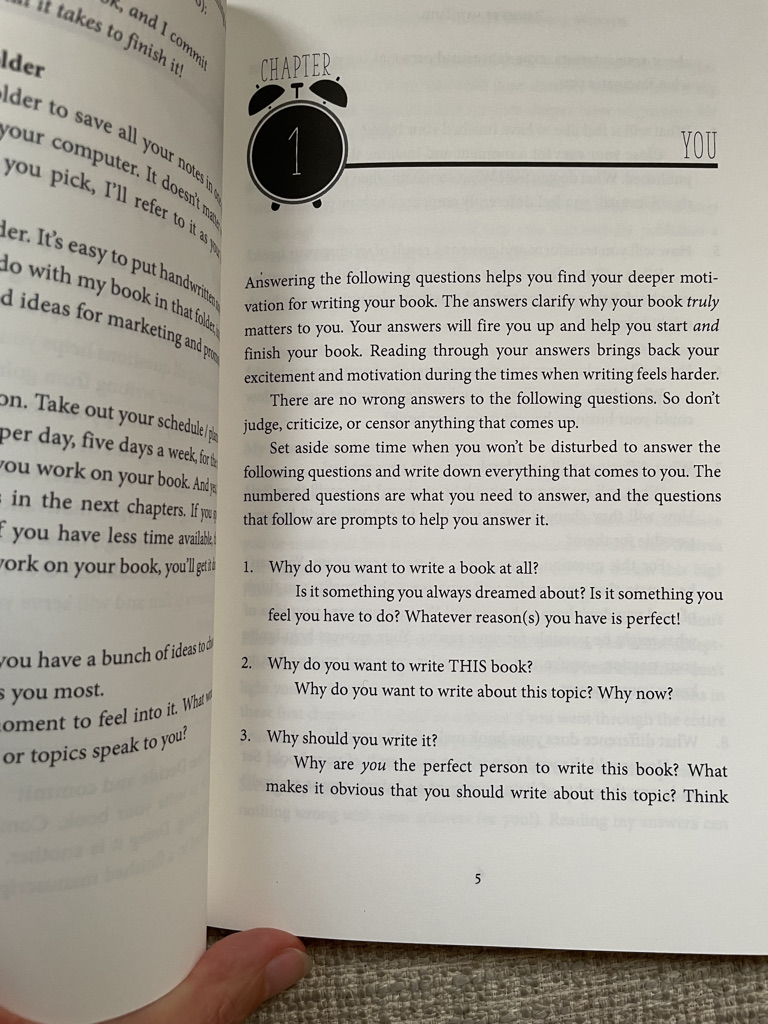 Enter your email to get FREE weekly (ish) updates on doing business & life YOUR way: