Recently Anjel B. Hartwell interviewed me for her award winning podcast 'Wickedly Smart Women'.
We had a wonderful conversation about being selfish and how I struggled with that before I fully embraced and owned being selfish—Divinely Selfish.
It was interesting to be interviewed by Anjel.
She asked completely different questions than others usually ask me, which led me to share things I don't usually talk about. 
Some of what we talked about on this episode:
👉 the challenges I faced in adopting divine selfishness in my personal and professional life;
👉 how I tapped into my inner strength to shed the shaming I got for not being social enough;
👉 how we're all conditioned to believe that who we are isn't good enough;
👉 why I believe that becoming more of who you are is the key to all business growth;
👉 how ALL of life benefits when you're willing to honor your soul and put yourself first;
And more.
Enjoy!
Love,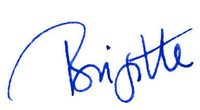 Enter your email to get FREE weekly (ish) updates on doing business & life YOUR way: