We all have blind spots that can get in our way.
One of my blind spots showed up recently when I was working on my new program Beyond Limits – create extreme freedom & spaciousness in your business.
Here's what happened:
In the past month, the idea to create a high-end group coaching program came up several times.
The topic of the program excited me: to create extreme freedom in your business and make your business 100% ideal for you.
Yet every time I thought about the program, my enthusiasm faded away as quickly as it came up.
The idea kept coming back, though, so I knew there was something there to explore. Which I did, with the help of a friend.
We looked at the delivery, the content, etc. and all of that felt good.
There was ONE thing however I couldn't get clear on: how many people did I want in the program?
My first thought was that I wanted to make it available for 20 people.
Yet every time I thought about this, my energy dropped at warp speed.
"You know," my friend said, "it's clear that 20 isn't your ideal number of participants.
Maybe it should be higher. But maybe, it should be lower.
We're so conditioned in business to always reach for more, go bigger, and achieve higher numbers. Maybe that influenced the number of participants that came up for you."
Damn … SHE WAS RIGHT!
I HAD automatically reached for the highest number I could see myself delivering a high-end coaching program to.
I mean, it's the smart thing to do, right? This way, you can support more people AND you leverage your time and energy. It's a win-win for everyone.
But … it didn't make me happy. And it blocked the creation of the program.
I realized WHY it didn't make me happy.
It's something I've known about myself for years, but somehow forgot again:
When I work with people, I want to be FULLY invested—or not be invested at all.
I want to follow their progress, be there for them every step of the way, and hold space for them the entire time we work together.
I can't do that with too many people at the same time.
That's the reason I only work with a handful of private clients at the same time.
And that's the reason I can ONLY be happy delivering a 9-month group coaching program when the group is super intimate. (6 people, to be precise).
That way, I can actively follow their progress, be there for them, hold space for them, and support them for 9 months WITHOUT wearing myself out.
My unconscious idea that in business, you should always strive to aim higher and go bigger, was a big block for me.
I thought I'd already released that idea but apparently, I didn't.
At least, not completely.
Once I was clear on my ideal number of participants, the program was created in no time.
That's how it always goes: once you're clear on the inside, the outside falls into place with ease …
How about you?
Do you experience flow in the work you do? In your offers, programs, products, your business in general?
If not, what's off for you?
The content? The number people of people you work with? The way you deliver your work?
Explore.
Because if one or more aspects of your offers (and every area of your business for that matter) aren't aligned with your personality, preferences, strengths, and soul, it will NOT make you happy.
And you will block your flow in all areas of your business.
The ONLY way to feel happy, free, and fulfilled in your business is to make sure that EVERY aspect of your business is completely aligned with you.
This starts with noticing when something feels off and exploring why that is, instead of ignoring it or push through your feelings.
If you want to feel happy, free, and fulfilled and create a business that's 100% ideal for you, check out my brand-new program Beyond Limits – create extreme freedom & spaciousness in your business.
This is an exclusive 9-month transformational coaching program for 6 women entrepreneurs who choose to thrive on their terms, without compromising, sacrificing, or changing who they are.
The program officially starts in January 2022 and kicks off with a bonus call in December, so you can begin your journey of liberation and expansion this year!
And you can apply for it now.
You can read all about & apply for Beyond Limits here.
Imagine having all the space and freedom you crave and still grow your business, by doing what you love and just being yourself …
How cool would that be?!
(I can tell you from personal experience that it's VERY cool. ;-))
To growing your business as a result of being completely true to YOU in everything you do,
Love,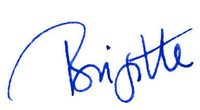 Enter your email to get FREE weekly (ish) updates on doing business & life YOUR way: