How ideal is your business for you now?
Does your business bring you all the freedom you crave?
Do you spend most of your time doing what you love, in ways that you love, with people that you love?
Does your business serve you instead of the other way around?
Or … do you feel trapped.
Feel you must work too hard for too little results.
And you ache for more freedom, fulfillment, spaciousness, and joy in your business—but you're not sure how to make that happen (or if it's even possible at all)?
If you ask me how ideal my business is for me, I score it a 9,5 on a scale of 1 (deeply unhappy) to 10 (my business makes me 100% happy and is completely ideal for me).
There are some minor tweaks I want to make to one of my programs, and I'm about to do that this week.
After that there will probably be something else to tweak and / or a new dream or desire I want to accomplish will come up.
And yeah, of course shit happens in my life, and everything is not hunky-dory 24/7! But overall? I ADORE my business and life.
Can you say the same?
If not, please know that it IS possible to create a business and lifestyle that are ideal for you!
It may feel like a distant dream but believe me: it's possible.
And you already have what it takes to make it happen.
How do I know?
Because this is what I've been doing for the past two decades:
To coach women to connect with their TRUE dreams, and manifest them in their own way, on their own terms.
This taught me that there's a way to do business in your own way for EVERYONE.
People often think they must change who they are or do things they don't like to grow their business.
Yet the opposite is true:
You need to become more of who you already are; be true to you in EVERYTHING you do; do more of what you love; and focus on expanding your strengths instead of trying to fix your weaknesses.
I've helped many high-end private clients create a business and life they adore over the past two decades.
Now, I put this expertise in a brand-new intimate group program:
An exclusive 9-month transformational coaching program for 6 women entrepreneurs who choose to thrive on their terms, without compromising, sacrificing, or changing who they are
It's intimate — for 6 women only.
It's highly transformational — no stone left unturned to make sure EVERY aspect and detail of your business will be a 100% fit for you!
We go DEEP — so you can fly high.
We start in December.
And you can apply for it now.
You can read all about & apply for Beyond Limits here. 
Ready to move beyond your limits?
Love,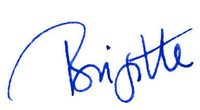 Enter your email to get FREE weekly (ish) updates on doing business & life YOUR way: