When you recognize some (or all) of these symptoms, it could be a sign that you're no longer on the right track.
You either lack a goal or dream completely, or a new dream, a next level of your vision, is calling you:
👉 Irritation
👉 Boredom
👉 Little fun / joy
👉 Lack of energy
👉 You don't feel deeply fulfilled
👉 You wonder if this is all there is
If you recognize these symptoms, chances are that you've outgrown your current level and a new level is calling you.
Whatever that looks like. It could be pursuing a new dream, changing course in your business, or learning something new.
Whatever it is, these symptoms are ALWAYS a sign that something is off and you need to make changes.
Ask yourself: are you truly happy with what you, how you do it, and who you work with?
Be honest.
If the answer is no, it's time to dream a new dream.
What would make you super happy?
Love,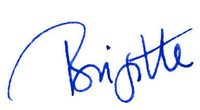 Need help getting clear on what's next for you and would make you super happy?
I can help!
Check out my 1-1 coaching and apply for a spot if it resonates with you.
Enter your email to get FREE weekly (ish) updates on doing business & life YOUR way: