Do you look at the world, your business, or anything really, and see options and possibilities?
Or do you see scarcity, lack, and all the things you think aren't possible?
The still normal worldview most people have is one of scarcity and lack.
But when you look at the world, life, YOUR life, like that, you limit your options tremendously.
If you want to change something, you need to change your thinking first.
If you want to grow, you need to expand your mindset first.
If you want to create abundance, you need a mindset of abundance first.
What's the dominant factor in your mindset? Lack or abundance?
📷  the quote in the picture is from the wonderful book 'Moonshots – creating a world of abundance' by Naveen Jain.
Love,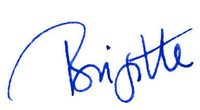 Enter your email to get FREE weekly (ish) updates on doing business & life YOUR way: