How imaginative do you allow yourself to be?
How big dare you dream before you reign yourself in and start censoring your ideas?
If you didn't censor yourself and didn't water down your inspiration, what would you dream of then?
What would you want for your business, your life, the world?
The sky is not the limit, baby.
Your only limit is your imagination.
📷  the quote in the picture is from the wonderful book 'Moonshots – creating a world of abundance' by Naveen Jain.
Love,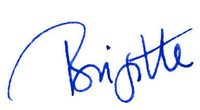 Need help opening your mind to bigger, truer dreams
A VIP 1-1 Breakthrough Package might be just what you need!
Enter your email to get FREE weekly (ish) updates on doing business & life YOUR way: