Fear is nothing to fear.
You can handle it with ease!
You've done so before and you'll do it again.
Focus on that exciting feeling of being on the other end of your fear.
Imagine that you did what you dread and feel how that feels.
Remember the times you took big and scary leaps and how fantastic that felt.
Remember how thrilling it was? How alive you felt?
And how it wasn't nearly as scary as you thought before you jumped??
Trust that you'll be able to handle everything life throws at you.
If you DID trust that, what would you do today?
📚📚📚
"I honor myself and my dreams, even when it scares me. I know I can handle it!"
Quote from my book 'The Art of Divine Selfishness – transform your life, your business & the world by putting YOU first'
Love,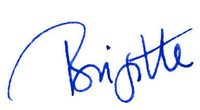 Enter your email to get FREE weekly (ish) updates on doing business & life YOUR way: