Others can't make you happy, just like you can't make others happy. 
Temporarily? Yes. Lasting? Nope.
Your happiness depends on YOU.
On what you allow yourself to do, be and have.
On your ability to set boundaries, say 'no' to what you don't want and say 'yes' to what you DO want.
Your happiness depends on your ability to prioritize your self-care, follow your dreams, and be true to yourself.
All of these are learnable skills.
Begin with prioritizing yourself, your happiness and your dreams.
This doesn't mean you let other down or have to become a bitch.
It simply means to make yourself the most important person in your life.
You don't stop caring for others or supporting them where you can.
Just no longer at your own expense.
Love,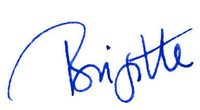 Not sure how to prioritize yourself or fear that people won't like you anymore when you do?
My book 'The Art of Divine Selfishness – transform your life, your business & the world by putting YOU first' is just what you need!
Enter your email to get FREE weekly (ish) updates on doing business & life YOUR way: