Doing business on your terms is not a luxury, or something you can do at some point in the future after you sorted other things out.
It's crucial to do business on your terms, and in your own way because it's good for you.
Everything that's good for you, directly benefits your business and your clients.
When you're a solo-entrepreneur and you're not doing well, this instantly impacts your business and clients, too.
So the better you feel and the happier you are, the more your business and clients can thrive as well.
Plus, when you are completely true to yourself, your dreams and your needs (which is what you are when you do business on your terms, in your way), you automatically stand out.
Why?
Because you're unique.
No matter how many similarities there are in what you do or what your business is about, who YOU are is unique.
There's no one like you.
And when you do business in ways that completely honor who you are, there's no other business like yours either.
What would change if you were honored yourself, your needs, your desires and your dreams for 100% in your business & life?
Love,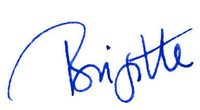 Want to create a thriving business & life without chancing who you are or doing things you hate?
That's my specialty. 😉 
Check out my 1-1 coaching to see how I can support you here – and apply for a spot if it speaks to you.
Enter your email to get FREE weekly (ish) updates on doing business & life YOUR way: