Forget about your to-do list, if only for a moment.
Forget about your worries,  stress, and all the things you think you should be doing.
Breathe.
Close your eyes.
Breathe  even deeper.
Now ask yourself:
"If I put my soul first, what would I do today?"
Notice the first thing that comes up.
Act on it if at all possible.
Your soul never steeds you wrong.
Always put your soul first.
The more you let her guide your life, the better off you'll be.
📚📚📚
"If you put your soul first, what would you do today?"
Quote from my book 'The Art of Divine Selfishness – transform your life, your business & the world by putting YOU first'
Love,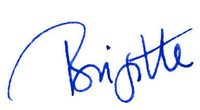 Enter your email to get FREE weekly (ish) updates on doing business & life YOUR way: