Doing business EXACTLY as you want it, in your way, on your terms, who doesn't want that?
I do, and I bet you do, too.
But wanting this and  doing this are 2 different things.
There are 3 main reasons why doing business in your own way is hard.
These reasons block you from doing business in your own way:
#1 You're not sure what doing business in your way looks like.
It sounds great, but what exactly does that mean for your marketing? For your business model? For the way you deliver your products or services? For the actions you take on a daily basis?
#2 You know how you'd love to do business, but you're afraid to implement it.
Because you're not sure it will bring you the results you want. Or you worry what others will think about it.
#3 You don't know what your terms are.
It sounds great, doing business on your terms. But what does it mean, exactly? And what are your terms to begin with? You're not sure.
These blocks also show you where to start if you want to overcome them: you need clarity.
You need to explore what  your way of doing business looks like and what your terms are.  So start there.
Focus on your desires. Set aside your fears and the reasons you think what you want isn't possible. Just fantasize. Imagine. Dream.
What does your most ideal business (and ways to do business) look like for you?
Get wild. Not even the sky is the limit, baby!
Open your heart and your mind and be curious about what you really, REALLY want.
You never know what's possible, so dare dream bigger than ever!
Love,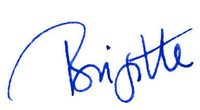 Need help clarifying what you truly want, how to do business in your own way, and blasting through any inner obstacles that might stop you realizing your boldest dreams?
My 1-1 coaching helps.
You can read all about & apply for a spot if it resonates here.
Enter your email to get FREE weekly (ish) updates on doing business & life YOUR way: