I'm about to take 4 weeks off and here's what I'll do:
Rest, relax, and read. A LOT of reading.
I'll also be journaling. A lot.
Because I love journaling.
And because I feel a deeper layer of my vision and dreams are available to me. (And perhaps even a brand new dream I wasn't aware of yet!)
Even though I'm clear on what I want, I still regularly check in with my desires.
Because desires shift, deepen, and change.
The journal questions I'll use are available for you, too – for FREE!
I put them in Relight Your Life – a 7-day journaling experience to uncover what you REALLY want & ignite your dream life!
You can sign up for your own experience here.
Whether you already know what you want or aren't clear at all: these powerful journal prompts will bring you the clarity you're looking for.
Enjoy!
Love,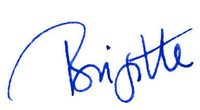 Enter your email to get FREE weekly (ish) updates on doing business & life YOUR way: