One year ago, September 2020.
I took three weeks off and did nothing but read and relax on the boat with Arjen.
Of course, I also took my journal with me plus a separate notebook for random ideas that would come through. They always do, including when I'm on vacation.
One of the ideas that came through while on vacation was my book 'The Inner Minimalist – clear the clutter of your mind for a simpler, quieter and happier life.
It was the complete download for the book AND the title. (You can see those notes in the video on the bottom of this post.)
I wrote the book when I went back to work on October.
The content and structure of the book slightly changed when I started writing it, but the title and the overall idea of the book remained the same.
I used almost all the notes I made while on vacation.
The book was finished in December, and I published it this June. (I had 2 other books to publish first.)
This year, I'm taking September off as well.
Weather permitting, we'll be on the boat again.
I'll read and relax a lot. A LOT. 🙂
I'll take my journal and a separate notebook for random ideas with me.
I'm curious to see which ideas will come forth.
Another book?
New programs or an idea for a group coaching thing?
Something completely new and unexpected?
I don't know what will come through, but I KNOW some new and exciting ideas will fill those empty pages.
Love,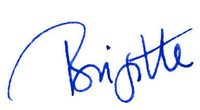 You can see the notes I made on vacation in this video 👇👇👇
Enter your email to get FREE weekly (ish) updates on doing business & life YOUR way: