How you play small #4 – Watering down your desires & settling for less than you TRULY want
Because you're afraid to ask for what you truly want.
Because you're afraid you'll fail.
Because you're afraid you'll succeed.
Because you fear you're not worthy to receive it.
Because you doubt you're able to pull it off.
Because you feel selfish for wanting this.
Because you think it's impossible to achieve this.
What all these reasons have in common, is this:
Not only are you diminishing your desires, you make yourself smaller, too.
This is frustrating, draining, and completely unnecessary.
You CAN have what you truly want—or at least give yourself the chance to find out what COULD be possible for you if only you tried.
Stop toning down your desires and stop making yourself smaller than you are.
You're more capable and stronger than you think.
You have a world of untapped power inside you, and it's time you embraced it …
Love,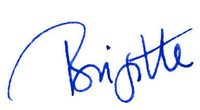 P.S. Do you sometimes tone down your message or don't speak up?
Do you make yourself smaller for fear of not being enough or too much?
Need support to stop doing that and finally GO for your true dreams for your business & life?
Enter your email to get FREE weekly (ish) updates on doing business & life YOUR way: