When you connect with your dream—especially when it's a big one—your fears and doubts can quickly come up.
How can you make this happen? What do you need to do? Will it work out? What if you fail?
Before you know it, you feel overwhelmed and paralyzed. Your dream faded into the background. You thought yourself out of it.
But you don't have to know how you can accomplish your dream.
You don't need a plan or a roadmap and you don't need to be free from fears before you can move on.
The first step to realize your dreams is NOT to know the how. You don't have to know anything yet!
The first step is ALWAYS this:
To say YES to your dream.
The moment you say YES, the door opens, and you enter the next phase of making your dream real.
Now that you said YES, your next steps can unfold. Opportunities, answers, inspiration, and people who can help you show up. Your actions present themselves to you step by step, day by day.
You only have to soften.
To open. To allow.
To follow your inspiration, grab the opportunities that are all around you, accept (and ask for) help, and take the steps you know you have to take.
That's how every dream becomes real.
And it starts with this very first step:
By saying YES to your dreams and desires.
What can you say YES to today?
Love,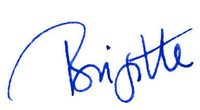 Need help getting clear on your deepest dreams, saying YES to it, AND making them real?
And do it all on your terms, in your own way?
That's my specialty.
Apply for a free soar session here to see if and how I could support you 1-1. 
Enter your email to get FREE weekly (ish) updates on doing business & life YOUR way: