Does your business bring you joy?
Are you excited about what you do and how you do it? Does your business make you happy and does it make you feel alive?
If not, it's time to pause. It's time for change.
Over the years I fell out of love with my business (or parts of it) several times.
Sometimes big leaps were needed to adore my business again, like going global, working with a new audience and new programs at the end of 2012. I basically built a new business. Sometimes small changes were needed, like ditching a program or raising a price. Sometimes the only change that was necessary was to explore a new level of my calling and say 'YES" to it.
When you're not in love with your business, it's always a sign to pause, reflect, and explore what needs to change.
Because SOMETHING needs to change for sure!
The first step of ANY transformation is always to turn inwards. To ask yourself what's up. To explore what would make you fall in love with your business again. The answers always come. And there's always SOMETHING you can do right now to feel better. Always.
If you're no longer in love with your business, take a moment to reflect.
Because don't have to settle for a business that doesn't make you happy.
You're in charge! You can change what you want and choose what you do (and how you do it). You have that freedom, and you have that power!
Are you still in love with your business?
If not, what would make you fall in love with it again?
Love,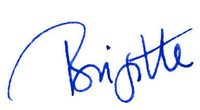 Need help to get to the bottom of your true dream for your business & how to make it real?
A 1-1 VIP Breakthrough Package is for you. ONLY available this August. Final spot left.
Enter your email to get FREE weekly (ish) updates on doing business & life YOUR way: