Yesterday, Arjen and I celebrated our 20th anniversary.
Before we went out to dinner, I read the note in my calendar. On July 13 it said: "Open the envelope." It also said where to find it, because I had NO clue what this message was about.
I found the envelope and remembered:
in it were notes Arjen and I wrote last year on July 13. We both forgot we did this and were curious what would be in it.
Turned out it was one note. On top, it said: "On July 13, 2021, we celebrate our 20th anniversary AND …" Underneath it we both wrote our list of things we we'd like to celebrate.
I wrote down only 3 things.
They seemed pretty far-fetched at the time. Two of them haven't happened (yet!).
But one of them did. Even though it seemed so out of reach when I wrote it down. Here's what it said:
"We celebrate that I've published 5 books."
At that time, my second book was about to come out. I'd also started writing my 3rd and 4th book.
Still, 5 books published 1 year later?!
That seemed impossible.
I wrote it down anyway because it made me feel good.
I don't mind that the other things on my list didn't come true (yet!). The most important thing was real: we celebrated our 20thanniversary and are super happy together.
AND I published 5 books. Damn! That feels good, too.
The other 2 dreams will come true, I KNOW it. The only thing I don't know, is when or how it'll happen. I don't have to know.
I let the universe surprise and delight me.
Love,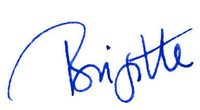 Do you take time to explore your dreams and ideal life at times?
If not, why not do that this summer?
I have a super cool idea for a 7-day experience that helps you explore what it is you TRULY want.
It'll be ready soon. Stay tuned for it! (It'll be something you can do in your own time from wherever you are, at home or in your tent or wherever you may be on holiday. ;-))
.
.
Want more articles like this automatically delivered to your inbox?
Sign up for weekly(ish) updates below and receive:
⭐️ articles on doing business & life in your own way, in your own terms;
⭐️ behind-the-scenes of my books & business, and 
⭐️ gifts & inspiration I don't share anywhere else.
Enter your email to get FREE weekly (ish) updates on doing business & life YOUR way: