I often think the same thing when I hear my clients talk:
Everyone should know this!!!
My clients have the most amazing wisdom and messages and do the most amazing work that SO many more people could benefit from.
They know that. They feel that. But they're either not sure how to reach more people OR they're scared to do so.
It's something I had to work on myself as well.
I didn't feel comfortable sharing my message. And making myself visible? Let alone claim that I knew what I was talking about? Ugh. I really resented that.
So I get why you're perhaps not sharing everything you have to share.
I get why you feel pulled towards reaching more people and don't want to at the same time.
But if you're anything like my private clients, you have wonderful wisdom and a beautiful message to share.
It may not seem beautiful or all that special to you but believe me: what you have to offer is needed. What you do makes a difference. Imagine if you put that in a book and help more people with it … how cool would that be?
Of course, writing a book is not for everyone.
But it might be for you.
How can you tell if it's for you?
If you've ever dreamed about it.
If you ever wondered what it would be like to write a book.
And especially when you said you'll write a book some day for a while now.
If you dream of writing a book, this means that there's a book out there wanting to be written by you …
Writing a book may scare you. You may not know how it works or where to start. You may think you don't have the time or the energy for it, or even thinking about it may overwhelm you.
But writing a book doesn't have to be hard.
It doesn't have to take long.
And you don't have to figure out anything on your own.
I put everything you need to write, self-publish, market, launch and promote your book in my online program Write Your Non-Fiction Book in 3 Months (in only 30 minutes per day!)
It gives you all the nuts & bolts of writing a book and getting it into the hands of your readers.
Plus, I'm there to support you in a closed ongoing Facebook group where you can ask me whatever you need to get your book out into the world 24/7.
If you ever thought of writing a book, this program is for you!
Joining it saves you countless hours (and a ton of energy and money) to gather all the information you need.
And my support ensures you never have to struggle or get stuck along the way.
You can read all about & sign up for the the program here.
The doors close on Monday, July 12, so don't wait too long to check it out.
Your voice and message matter and make a difference. 
Is it time to put them in a book?
I'd love to support you if it is.
Love,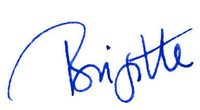 P.S.: Earlier this week I delivered the master class  How to Write a (Good!) Non-Fiction Book Fast – easy & practical tips for a joyful AND successful writing journey.
People who joined me live loved it! 
(And made a ton of notes ;-))
In it you learn:
📚 What the first 5 steps are you need to take BEFORE you start writing (nope, the actual WRITING is not where you begin!);
📚 3 powerful mindset tips that help you start (AND finish!) your book without being struck by writer's block;
📚 Practical tips that help you to actually WRITE your book.
You can listen to the recording on this page UNTIL TUESDAY, JULY 13.  
If after listening you want to learn ALL there is to it to write & publish your book, you can sign up for the program Write Your Non-Fiction Book in 3 Months (in only 30 minutes per day) on that same page. 🙂
And who knows, I might be promoting your book here in my ezine later this year!
Enter your email to get FREE weekly (ish) updates on doing business & life YOUR way: