Writing a book has many benefits.
It establishes you as an expert, for example. A book can generate more publicity and sales, and it's an income stream in and of itself.
Plus, it's super satisfying to start with an idea in your head and end up with a real book in your hand!
But there are other benefits as well.
These are 3 benefits writing books brought me that pleasantly surprised me.
👉#1 Strengthens and clarifies your message & deepens your own knowledge
When you write a book, you need to know more about your topic than you need to fill a blog or two. Not only that, but you also need to think about your topic and message more.
What exactly do you want to write about? What do you want your reader to know about this topic? And how do you share your knowledge in a clear, understandable way?
Answering these questions deepens your own knowledge and expertise. You need to dive deeper and fill the gaps of things you don't know yet.
You need to make sure your message is crystal clear for your reader.
You learn a lot about your topic from writing a book, even when you think you already know all there is to know about it.
👉#2 Personal growth
This is a BIG benefit. Writing a book is definitely a highway to personal growth (just like having your own business is, too).
(Almost) all your fears, doubts and insecurities show up when you write and publish a book.
Are you afraid to make yourself visible? This fear shows up. Do you fear criticism or suffer from imposter syndrome? These fears show up.
Do you doubt if you're good enough and if people are interested in you or your work? These doubts show up.
ANY doubts you have about yourself, your work, your value, your worth and your place in the world WILL get triggered when you write a book.
AND … there are ways to work through that. These doubts don't have to hold you back!
And when you move past them, and you publish your book inspite of your insecurities, fears & doubts?
You GROW.
You heal.
You gain so much inner freedom and power!
Plus, you also gain:
👉#3 More courage
I've grown so much with every book I published! (5 books so far.) And I've gained a lot of courage that helps me in other areas of my business and life as well.
Writing a book is fun and rewarding on so many levels!
If you've ever dreamed of writing a book, I can only tell you one thing:
Go for it!!
You won't regret it.
(And your business will benefit from your book, too!)
Love,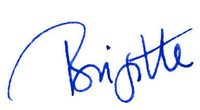 P.S.: Want to write your book this summer?
Join my FREE online master class How to Write a (Good!) Non-Fiction Book Fast – easy & practical tips for a joyful AND successful writing journey.
What you'll learn:
📚 What the first 5 steps are you need to take BEFORE you start writing (nope, the actual WRITING is not where you begin!);
📚 3 powerful mindset tips that help you start (AND finish!) your book without being struck by writer's block;
📚 Practical tips that help you to actually WRITE your book.
The call happens tomorrow, Tuesday, July 6.
A recording will be available for a VERY short timeafterwards.
You can sign up for this FREE master class & receive the recording afterwards here. 
.
P.P.S.Missed the master class OR already know that you want to learn ALL the nuts & bolts of writing a book AND get my support?
Come join me in my online program Write Your Non-Fiction Book in 3 Months (in only 30 minutes per day!)
In it, you learn all the nuts and bolts of writing a book, including:
The necessary preparation BEFORE you start writing; writing mindset; how your book helps you grow your business; practical writing tips; editing; self-publishing; marketing; and, of course, a woo-woo module: some soul work that helps you write your book. 😉
You also get access to an ongoing closed Facebook group AND 2 live Q&A calls where you can ask me all your questions and get my support throughout your writing journey.
The doors to the program close on Monday, July 12.
Let me take all the guess work & research time out and teach you everything you need to know to write your book and publish it this year!
You can sign up for the program and get started within minutes after your purchase is completed here. 
Enter your email to get FREE weekly (ish) updates on doing business & life YOUR way: