With 6 books under my belt (5 of them published) and a 7th book almost finished, I know a thing or two about writing books.
I know how to do it fast – I wrote 4 books within 3 months each (in only 30 minutes per day.)
But … my 2nd book took me 9 years. So I ALSO know what a long, arduous process writing a book can be.
And I know this for sure: there's only ONE thing that makes writing a book hard.
The ONLY reason you struggle or feel stuck is that your mind throws your doubts, fears, and insecurities in your face during your writing journey.
(And before that! That's the MAIN reason why most people who WANT to write a book, never do.)
When your mind is calm, writing is just that: writing. You think, you ponder, and you put the words that come up on paper. You sit down, you get present, you type and let the words flow out of you.
And when nothing comes through? You know that's it's time for a creative break and this doesn't bother you at all. You take a break and get back to writing the next day, week, hour, or month. And before you know it, your book is done.
When your mind is set right, writing isn't hard.
And when you go through the right preparation, it becomes even easier.
No, writing it not for the faint-hearted and yes, it does take commitment and perseverance.
AND … if you have a dream of writing a book, you've got what it takes to write it! (You dream of this for a reason …)
Let me help you set your mind right and prepare yourself to write your book this summer.
On Tuesday, I'm delivering a FREE master class 'How to write a (good!) non-fiction book fast' (recording available for a short time afterwards)
In it, you learn:
 👉the 5 first steps you need to take BEFORE you start writing,
👉3 powerful mindset tips that help you start & finish your book, and
👉Practical writing tips.
Missed the master class OR already know that you want to learn ALL the nuts & bolts of writing a book AND get my support?
Sign up for my online program Write Your Non-Fiction in 3 Months (in only 30 minutes per day!)
In it, you learn everything you need to know about writing; (self)editing; marketing your book; how you book helps your book grow your business; launching and self-publishing your book; and much more!
Stop postponing it and write your book this summer, baby!
Love,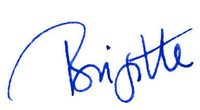 Enter your email to get FREE weekly (ish) updates on doing business & life YOUR way: