I used to do this myself: reflecting on my goals at the start of July.
After all, the year was already half over! And you need to check if you're on track, right?
No, you don't.
I don't even set goals anymore.
If you thrive on setting goals and enjoy reflecting on your them do that.
But if setting goals makes you feel bad, stresses you out, or feels somewhat off for you, then stop setting goals.
Yes, there are things you want.
But you don't have to turn them into a goal to manifest them. You don't have to make plans and you don't have to make shit happen.
Your soul knows what you want and need. What you want and need is on its way to you already, and all you have to do is be open to receive it. Allow life to unfold for you.
And yes, this requires actions from you. But you don't have to come up with these actions yourself. Your soul guides you moment by moment. All you have to is follow what you deep down know is right for you in each moment, and everything falls into place.
If making plans and setting goals makes you feel good, go ahead. But when it doesn't? DITCH IT. Goals and plans are TOOLS, they are a means to an end, and if these tools don't work for you, you don't need them.
Reflect on your goals if it feels right.
Think about the rest of this year if that excites you and makes you feel good.
And if it doesn't?
Don't do it.
YOU always know what's best for you, baby.
Be true to YOU in EVERYTHING you do, and you're always in the right place in the right time doing the right thing.
Love,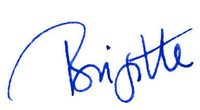 P.S.: Is one of your desires to write a book?
My FREE master class 'How to write a (good!) non-fiction book fast' is just what you need!
.
.
Want more articles like this automatically delivered to your inbox?
Sign up for weekly(ish) updates below and receive:
⭐️ articles on doing business & life in your own way, in your own terms;
⭐️ behind-the-scenes of my books & business, and 
⭐️ gifts & inspiration I don't share anywhere else.
Enter your email to get FREE weekly (ish) updates on doing business & life YOUR way: