Between June and December 2020, I wrote 4 books.
(I wrote 2 books in the summer, took September off, and wrote 2 more books between October and the end of December,)
And no, I did NOT work hard and long to get this done.
On the contrary!
I only spent 30 minutes a day on each book.
So how can you finish a book in 3 months if you only spend 30 minutes per day on it?!
The 'secret' is this:
To use those 30 minutes to WRITE, instead of overthinking and worrying about what you're doing.
What many people do when they sit down to write is this:
They wonder where to begin. What should I do first? Write this chapter? If so, what would be a great opening sentence? Let's try something. Nah, that doesn't look good. And how do you spell that word again? Let's google it.
IF they return from the abyss that is the internet before the 30 minutes are up, their mind throws new doubts & thoughts at them.
"I hope people will like my book."
"Am I really good enough to write a book?"
"What if people hate it?!"
"There are already so many books on topic. Why bother? This is too hard!"
An endless stream of thoughts, questions, doubts, and fears fill their mind and when the 30 minutes are up, they haven't written much (if anything at all).
The same cycle repeats the next day. Writing becomes an excruciating chore. All it does is trigger a bunch of insecurities and worries and soon, they stop writing.
And their book never sees the light of day.
Believe me, I know this process all too well!!
This inner struggle was part of the reason why it took me 9 (!) years to write my second book, Unmute Your Life – break free from fear & go for what you REALLY want.
These doubts and fears no longer bother or distract me.
I don't think about ANYTHING other than writing and I don't DO anything else.
I just put one word on paper. And the next. And the next. And I continue to do that until the timer goes.
The next day I pick it up where I left off and repeat the same thing.
I just write.
If a doubt comes along, I let it go. I don't pay attention to it.
I KNOW that every doubt you have wakes up when you create something that's near and dear to your heart and / or follow a dream that truly matters to you. 
That's just part of the process.
And you can learn to not let your doubts distract you.
You can learn to stop worrying and stressing over anything in general, period.
When you set your mind right, you shave off tons of writing time (and open up space to ENJOY the process!)
Setting my mind right, combined with a thorough preparation BEFORE I start writing, is the 'secret' to my success.
It's not a fluke.
It's not dumb luck.
And it's something that YOU can learn to do, too!
What would you create if you didn't let your doubts and fears distract you?
What dream would you follow if you didn't think yourself out of it?
Whatever it is, go for it!!
To your dream,
Whether it's to write a book or something else,
Love,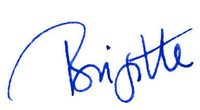 P.S.: Want to write your book this summer?
And learn exactly how to do it and everything you need to know so you don't have to waste ANY time figuring stuff out and can focus on writing alone?
Come join me in my online program Write Your Non-Fiction Book in 3 Months (in only 30 minutes per day!)
In it, you learn all the nuts and bolts of writing a book, including:
The necessary preparation BEFORE you start writing; writing mindset; how your book helps you grow your business; practical writing tips; editing; self-publishing; marketing; and, of course, a woo-woo module: some soul work that helps you write your book. 😉
You also get access to an ongoing closed Facebook group AND 2 live Q&A calls where you can ask me all your questions and get my support throughout your writing journey.
The doors to the program close on Monday, July 12.
Let me take all the guess work & research time out and teach you everything you need to know to write your book and publish it this year!
You can sign up for the program and get started within minutes after your purchase is completed here. 
📚📚📚
P.P.S.: Not quite ready to sign up for the writing program yet?
Join my FREE online master class How to Write a (Good!) Non-Fiction Book Fast – easy & practical tips for a joyful AND successful writing journey.
What you'll learn:
📚 What the first 5 steps are you need to take BEFORE you start writing (nope, the actual WRITING is not where you begin!);
📚 3 powerful mindset tips that help you start (AND finish!) your book without being struck by writer's block;
📚 Practical tips that help you to actually WRITE your book.
The call happens live next Tuesday, July 6.
A recording will be available for a VERY short timeafterwards.
You can sign up for this FREE master class & receive the recording afterwards here.
.
.
Want more articles like this automatically delivered to your inbox?
Sign up for weekly(ish) updates below and receive:
⭐️ articles on doing business & life in your own way, in your own terms;
⭐️ behind-the-scenes of my books & business, and 
⭐️ gifts & inspiration I don't share anywhere else.
Enter your email to get FREE weekly (ish) updates on doing business & life YOUR way: