I read a Tweet this weekend where someone brightly announced that it's the weekend!
And we can therefore enjoy doing nothing without feeling guilty or ashamed!
Ugh. I rolled my eyes and let out a deep, DEEP sigh when I read that.
Because NEWSFLASH:
There is NEVER a reason to feel guilty or ashamed about doing nothing, whether it's a 'workday' or the weekend.
Just like there's ALSO no reason to feel guilty or ashamed for working on the weekend, or at night, or whenever the hell inspiration strikes.
Do what feels deeply right for YOU in each moment, regardless of the day, regardless of the time, and you ALWAYS do the exact right thing at the exact right time.
And if you don't follow your inspiration?
If you ignore what's best for you?
THERE'S STILL NO REASON TO FEEL GUILTY OR ASHAMED.
Sometimes you procrastinate.
Sometimes you self-sabotage.
Sometimes you know what's right for you but you still don't do it.
Sometimes you don't know what to do.
Sometimes you don't know what the hell you're doing or why.
AND THAT'S STILL NO REASON TO FEEL GUILTY OR ASHAMED.
Do what feels right for you today and ANY day, baby!
Work out, be lazy, write a blog, post something on social media or completely disconnect from the world.
It. Doesn't. Matter.
Happy Sunday, however you choose to spend it!
Love,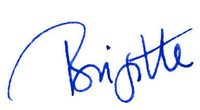 P.S. Tomorrow my brand-new book 'The Inner Minimalist – clear the clutter of your mind for a simpler, quieter and happier life' is finally available!
Yay!
This is for you if you long for more inner peace, freedom, and calm.
And this is ALSO for you if a part of you still believes in the productivity myth of the western world: thinking that you should always be productive (or you're not a valuable member of society. Or you're doing it wrong. Or you're lazy, which is also considered wrong.) That's the myth that makes you feel guilty when you do nothing and makes you believe that no matter how much you do, you should still do more!
That's all bullshit mind-clutter. You'll feel so much more at peace when you no longer believe ANYTHING that goes against your own deeper knowing and truth!
The Inner Minimalist shows you how to release the mind-stuff that brings you down and clouds your mood.
Keep an eye out for it tomorrow, Monday, June 14!!
.
.
Want more articles like this automatically delivered to your inbox?
Sign up for weekly(ish) updates below and receive:
⭐️ articles on doing business & life in your own way, in your own terms;
⭐️ behind-the-scenes of my books & business, and 
⭐️ gifts & inspiration I don't share anywhere else.
Enter your email to get FREE weekly (ish) updates on doing business & life YOUR way: