When I started my podcast in October 2019, I was certain of three things:
#1 I'd create and publish new podcasts whenever I felt like it.
I don't like rigid schedules or obligations, so I do my podcast the way I do everything else: I do whatever feels inspired whenever it feels right. On intuition and flow.
#2 I could stop whenever I wanted to.
That's a permission I give myself for EVERYTHING I do or create: I can stop whenever that feels right. I don't see this as failure and I also don't feel like I let others (or myself) down. If something stops feeling right or being fun? I see what I can tweak to make it right and fun again. If there's nothing I can do to make it 100% great for me again, I stop.
#3 All episodes would be solo episodes.
I still only create podcasts when I feel like it, whether that's once per 3 months or twice per day. I can still stop whenever I like, but that's not happening anytime soon because I LOVE creating podcasts.
The only thing that's changed is #3! I interviewed several people already and I LOVED that!
I interviewed Maria Tan twice, once on doing business in your own way and once on creating your own reality. I interviewed Cindy Watson on negotiating and Sarah Mac on storytelling.
And more interviews are lined up already!
Today, I'm talking with Jeannette Maw about manifesting. And over the next couple of weeks I'm talking with Jeanna Gabellini about money mindset; with Nancy Tierney about the art of having, and with Lianne Ebbinkhuijsen about … well, that's hard to describe. The art of living, I suppose, if I were to generalize what we'll most likely discuss.
I never thought I'd have guests on my podcast, but there you go. Turns out I LOVE it—at least for now. 🙂
👉Do you (still) LOVE everything you do?
👉If not, what needs to change?
👉And what can you stop doing?
Love,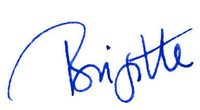 P.S.: You can find all episodes of my podcast here.
P.P.S. Want to create a business & life you adore and give yourself expert support to break through obstacles & fears and make the journey MUCH easier & more fun?
Check out my 1-1 coaching here & apply for a spot if it speaks to you.
.
.
Want more articles like this automatically delivered to your inbox?
Sign up for weekly(ish) updates below and receive:
⭐️ articles on doing business & life in your own way, in your own terms;
⭐️ behind-the-scenes of my books & business, and 
⭐️ gifts & inspiration I don't share anywhere else.
Enter your email to get FREE weekly (ish) updates on doing business & life YOUR way: