Facebook reminded me of this post I wrote exactly 6 years ago today.
It's a little loving rant for all women. It still applies, because I see the same things in women to this day, after over 20 years of coaching:
Here's what I see all the time: women don't value themselves enough.
Not NEARLY enough. They doubt if they're good enough, if they can really do something, or who they are to even want something?!
It's time to stop being so hard on yourself and constantly criticizing yourself. Seriously: STOP. IT. Not just because this hurts your business (lack of visibility; underpricing; overdelivering & overgiving so you feel burned out and tired and unfulfilled; not launching the products & programs you have in you because you're waiting for it to be perfect; not going for your dreams, not taking that risk, not grabbing those opportunities and running with it; etc.)
But also because it makes you feel miserable and unhappy.
All that space in your mind taken up by harsh comments on yourself, always repeating your 'mistakes' and your flaws, feeling ashamed and / or guilty about everything and nothing, doubting your worth, etc. etc. etc.
Let's stop doing that, wonderful women. Let's PLEASE stop doing that.
You're all sparks from the divine, you're all valuable, you're all worthy, and you don't have to prove a damned thing to anyone to be worthy, have value, and be loved.
You're worthy, have value and are loved just because you ARE. You don't have to earn it or somehow deserve it.
So … let's all love ourselves up, value ourselves up, and be mild, kind & gentle with ourselves, shall we?
How will YOU value yourself more today? And always?
Love,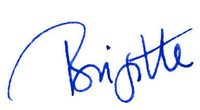 Want tools, tips & inspiration to value yourself more and prioritize yourself, your dreams and your well-being?
My book 'The Art of Divine Selfishness – transform yourself, your business & the world by putting YOU first' is for you!
You can all about & purchase your copy here.
.
.
Want more articles like this automatically delivered to your inbox?
Sign up for weekly(ish) updates below and receive:
⭐️ articles on doing business & life in your own way, in your own terms;
⭐️ behind-the-scenes of my books & business, and 
⭐️ gifts & inspiration I don't share anywhere else.
Enter your email to get FREE weekly (ish) updates on doing business & life YOUR way: