I used to feel stressed and worried A LOT.
Especially in my twenties. I remember the whole period from about age 20 to age 27 as a dark, muddy, somber, pretty depressed time.
I had no idea what I wanted to do with my life, I didn't feel at home in the world, and struggled with pretty much everything.
My happiness and well-being were also dependent on what people around me did and the state of the world.
It was a shitty time.
Things brightened a bit after that, but the REAL change didn't start until I was 30.
That was when I hired my first coach to help me find out what my soul's purpose was, and what kind of work would bring meaning to my life.
But more importantly: that's when I started to really dive in to learning about mindset, intuition and living from your soul.
I never stopped learning about that AND … I implemented everything I learned, and practiced, practiced, practiced.
I still expand my inner freedom and inner peace to this day, 23 years later.
There's ALWAYS more joy, inner peace and inner freedom available.
Finding inner peace, happiness and freedom is available for EVERYONE, including you.
There's an ocean of well-being and inner calm inside of you, and you can tap into it 24/7.
What that takes is:
👉 knowing how your thoughts affect and determine how you feel;
 👉knowing who you TRULY are, and living in alignment with that truth (aka living from your soul), and
👉 commit to your well-being, inner freedom and happiness, and PRACTICE everything that helps you access the ocean of peace and calm inside you.
My upcoming book 'The Inner Minimalist – clear the clutter of your mind for a simpler, quieter and happier life' helps. 
The book gives you the knowledge, tools, tips, exercises and inspiration you need.
All that's left is practicing with what you learn. 🙂
The book is available next Monday, June 14.
Want to receive daily excerpts of the book this week, and be the first to hear when you can order the book?
(Or leave your name & email in the blue box below.)
Love,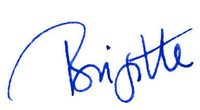 Enter your email to get FREE weekly (ish) updates on doing business & life YOUR way: