There are as many ways to build and grow a business as there are entrepreneurs.
There's not ONE right way.
There's only ONE way that's right for YOU, and that's YOUR way.
Your way is the way that's completely aligned with your personality, your soul, your desired lifestyle and whatever phase of life you're in.
BUT that's not what you're generally taught about business.
There are many ideas that most people think are 'the' truth about building and growing a business.
Most of these ideas are old and outdated, based on old patriarchal ways of doing business (and life).
These ways work for some, but all too often do NOT work for creative and intuitive entrepreneurs.
Here's some of the bullshit I used to buy into, until I decided to chuck ALLLLL the ideas and shoulds away that are NOT aligned with me:
🤮 You need to be productive, as in: you need to take massive visible actions with tangible results
(Well … I CAN be productive, but ONLY when I follow my flow and take LOTS of time to ponder, reflect and do nothing.)
(Plus: productivity itself is highly overrated and not important.)
🤮 You need to be disciplined & structured
(Yes, I am when it comes to how I deliver online programs and master classes etc. I'm definitely a sucker for structure when it contributes to a learning experience. But in HOW I work and create? OMG. Nope. It's often chaotic and seemingly all over the place.)
🤮 You need a business plan and solid strategies
(No, you don't. Ditched that years ago.)
🤮 You can't curse or swear, especially on sales pages
(Really? Why? Nope.)
🤮 You can't just do whatever the fuck you feel like or else you'll never make it!
(The more you follow what feels good, the better you feel AND … your business benefits from it, too!)
What (business) myth are you trying to live up to that's NOT beneficial for you?
Are you ready to ditch it??
HINT: not sure what beliefs or ideas you're buying into that aren't right for you?
Pay attention to the things you feel you should do or how you should be, but REALLY don't want to. 
Your stomach clenches just from thinking about it.
These are the things that aren't right for you—at least, not right now.
If it's right for you, it will make you feel more alive and more like yourself!
Love,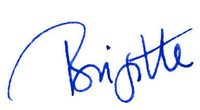 Need help ditching myths and screwing shoulds?
I can help you create a business & life you ADORE, in your own way, on your own terms.
Check out my 1-1 coaching here.
.
.
Want more articles like this automatically delivered to your inbox?
Sign up for weekly(ish) updates below and receive:
⭐️ articles on doing business & life in your own way, in your own terms;
⭐️ behind-the-scenes of my books & business, and 
⭐️ gifts & inspiration I don't share anywhere else.
Enter your email to get FREE weekly (ish) updates on doing business & life YOUR way: