Cindy Watson recently interviewed me for her 'The Art of Feminine Negotiation Podcast.'
We had a great conversation filled with a ton of inspiration on setting boundaries and much more.
You'll come away from this episode with more insight on:
What 'The Art of Divine Selfishness' is;
Why women resist the idea of taking care of themselves;
Fears that hold women back;
The downside of not being divinely selfish;
How being a little more selfish can transform your life;
Practical steps women can take to set boundaries. 
Enjoy!
Love,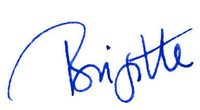 .
.
Want more articles like this automatically delivered to your inbox?
Sign up for weekly(ish) updates below and receive:
⭐️ articles on doing business & life in your own way, in your own terms;
⭐️ behind-the-scenes of my books & business, and 
⭐️ gifts & inspiration I don't share anywhere else.
Enter your email to get FREE weekly (ish) updates on doing business & life YOUR way: