Since 2013, I don't make more than 4 appointments per week, maximum.
And every 4th week is my hermit week: my completely appointment-free week.
VERY rarely I make more than 4 appointments in a regular week, when something wonderful comes along that I love to make an exception for.
That always works out well.
Recently I had a week with 7 appointments.
SEVEN!!!
For you, that may sound like nothing, but for me, it's an ungodly high amount of appointments and direct interaction, which always drains me, no matter how much I love everything I do and everyone I interact with.
But this time, there were a couple of things I REALLY wanted to do, and none of them could be postponed to a different week.
Much to my surprise, I felt fine at the end of that week. 
"Hey!" I thought on Friday evening, "I'm fine! I even feel energized! Maybe, after 8 years of sticking to my strict 4-appointments-maximum-regime, I can make changes to my schedule. Maybe by now I have more space for appointments than before!"
Then came Saturday.
BAM!
I was completely knocked out.
I felt slightly nauseous, completely wiped out, inexplicably cold and sooooooooooooo intensely drained. 
I took a 2 hour nap and still felt SO tired.
I spent most of the day on the couch and most of the Sunday in bed, doing nothing, taking it SUPER easy.
On Monday, I felt like a balanced human being again.
The message was totally clear:
NOPE. I still need LOADS of alone time. 
I still need to stick to 4 appointments per week MAXIMUM and one hermit week per month.
Ha! So glad I didn't make any changes to my schedule yet! 🙂
ALSO:
I remembered that I used to feel like this every weekend ALL OF MY LIFE until I created my Happy Hermit Schedule in 2013.
Holy jesus in a rowboat … how did I survive that?!?!
I know the answer, by the way:
Smoking and alcohol and powering through on willpower.
The first two put a damper on all input and put a literal and energetic smokescreen between me and all the energies I pick up in every interaction.
The powering through on willpower kept me going, but it didn't make me happy.
Phew.
Glad those days are over!!!
NEVER going back to a full schedule, busy weeks, and pushing myself over my limits and boundaries.
(And never smoking and drinking again, either.)
How about you?
Do you enjoy enough alone time?
Do you enjoy enough interaction?
Or do you (have to) go against your nature and haven't found your natural balance between being alone and being around others yet?
You need both, so make sure to make space for alone time AND peopling time in your life.
Love,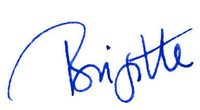 Want more articles like this automatically delivered to your inbox?
Sign up for weekly(ish) updates below and receive:
⭐️ articles on doing business & life in your own way, in your own terms;
⭐️ behind-the-scenes of my books & business, and 
⭐️ gifts & inspiration I don't share anywhere else.
Enter your email to get FREE weekly (ish) updates on doing business & life YOUR way: