If you want to create a business & life you adore, you need to stop trying to squeeze yourself into the way things are (done).
You need to stop tolerating what you don't want and stop adjusting yourself to other people's opinions and expectations.
What you need to do instead is to look at who you are and what you want.
Who are you, REALLY?
What do you REALLY want?
If you feared nothing and were uncompromisingly true to yourself, who would you be? And what would you do (and stop doing)?
Then, when you know who you REALLY are and what you REALLY want, see how you can shape and mold your business & lifestyle around yourself.
Unlearn what no longer serves you, you let go of who you are NOT and embrace all that you are.
YOU are the foundation of your business & life.
And there is ALWAYS a way to do business (and life!) YOUR way.
No, it's not always easy.
BUT … you are more powerful than you think. 
And SO MUCH MORE is possible once decide to stop tolerating what you no longer want and start carving your own path.
Love,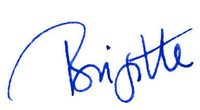 Need more  tips, tools & inspiration?
My book 'Unmute Your Life – break free from fear & go for what you REALLY want' helps you uncover your true dreams and make them real.
My book 'The Art of Divine Selfishness – transform your life, your business & the world by putting YOU first'  shows you how to be unapologetically and uncompromisingly true to yourself and your dreams.
.
.
Want more articles like this automatically delivered to your inbox?
Sign up for weekly(ish) updates below and receive:
⭐️ articles on doing business & life in your own way, in your own terms;
⭐️ behind-the-scenes of my books & business, and 
⭐️ gifts & inspiration I don't share anywhere else.
Enter your email to get FREE weekly (ish) updates on doing business & life YOUR way: