I'm so happy that my book 'The Art of Divine Selfishness – transform your life, your business & the world by putting YOU first' is here!
This book, more than any other book I wrote so far, is truly the core of my message.
I remember how my coach asked me during my coach training back in 2000 what would make people decide to hire me instead of another coach.
Back then, I trained to be a career coach, so my first answer was: because they aren't happy with their job and want to find out what would make them happy.
"No", she said, "that's not why people come to YOU. They can go to any career coach for that."
I thought about it some more and answered: "Because I help them find their soul's purpose. I don't let them fill out a test or anything like that, I help them get to the core of their purpose so they can see what job suits them best."
That was a better answer, but still not the answer my coach was looking for: what was it specifically about ME that made people come to me?
My coach told me what she thought it was: how I do everything in my own way, on my own terms, regardless of what others think about it.
She was right. Once I started working with clients this was a recurring theme. Still is today. Teaching my clients to be more selfish (Divinely Selfish!) by saying 'no' to others and 'yes' to yourself more, setting boundaries, letting (fear of) criticism slide off of you, etc., are recurring topics in my coaching conversations.
After I wrote my first book in 2008 (on finding your purpose), I KNEW this topic of selfishness would be my next book, and I wrote the first version of this book in 2011.
That version was already called 'The Art of Divine Selfishness' (but I can't remember the subtitle it had back then.)
However, that was not the right book at the right time. Another book wanted to be written first, and that was Unmute Your Life that was published last July.
But now, it's here. The book that represents the core of my message, the core of my journey, the core, perhaps even, of ME.
This book is for you if you want to live life and do business on your terms, in your way.
It teaches you the mindset, habits and practical tips to prioritize yourself and your dreams, so that you're free to create a business & life you ADORE.
And how you do this in a way that doesn't just benefit you, but others and the world, too!
You can read all about the book & get your copy here.
Grab it before March 22, and you get a super cool bonus: access to the Divinely Selfish Book Club!
A 6-week closed Facebook group where you can ask me all your questions about the topics in the book; get additional deep-dive Facebook Lives into some of the topics in the book, and more!
'See' you there?
Love,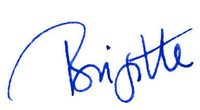 .
.
Want more articles like this automatically delivered to your inbox?
Sign up for weekly(ish) updates below and receive:
⭐️ articles on doing business & life in your own way, in your own terms;
⭐️ behind-the-scenes of my books & business, and 
⭐️ gifts & inspiration I don't share anywhere else.
Enter your email to get FREE weekly (ish) updates on doing business & life YOUR way: